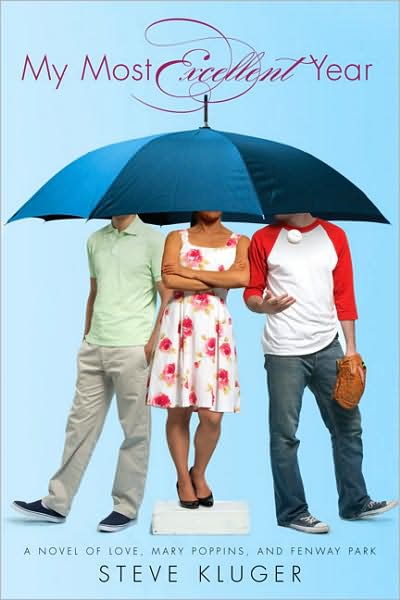 This is the story of three kids: TC Keller, Augie Hwong and Alejandra Perez. When they're assigned to write about their most excellent year, they all agreed it was ninth grade. That was the year TC fell head over heels in love with Ale. The year Augie slowly realised he was also falling in love, but with a boy. The year Ale moved to a public school for the first time in her life and felt terrified. The year she decided to detest TC wholeheartedly.
This book alternates perspectives, and mainly it is through diary entries to chosen idols, and IM's/Chats between characters. For TC its his mother, for Augie its diva of the week, and for Ale, it's Jacqueline Kennedy.
What is this book about, really? A lot of things. Love, and finding true love; family, in the broadest sense; friendship that lasts forever; baseball; musicals, divas, and drama (all thanks to Augie); politics (Thanks to Ale) and Magic, that comes in many forms, one of which is a little deaf kid who believes in Mary Poppins.
This book was unforgettable for me. The writing made me laugh all the way through. The romance kept me on my toes, all the different relationships and their eccentricities.
The only thing I didn't really love was the stereotypes, and the baseball. I'm not a huge baseball fan, but I still loved this book and fell in love with the set of characters.